Canada's Start-up Visa Program helps immigrant entrepreneurs to establish businesses in Canada by allowing foreign business owners and their families to apply for permanent resident status. While waiting for their permanent residence, foreign entrepreneurs who have applied to the Start-up Visa Program are eligible for a temporary work permit, allowing them to travel to Canada to launch their business.
Since launching as a pilot program in 2013, the Start-up Visa Program has admitted hundreds of immigrant business owners to Canada, with the number of admissions increasing each year.
In 2017, the program was made a permanent option for immigrant entrepreneurs interested in moving to Canada.
As the Canadian economy continues to experience a sustained period of economic growth, the Start-up Visa Program is one of many immigration initiatives designed to help talented foreign workers find a home in the Canadian workforce.
Start-up Visa for foreign entrepreneurs
The Start-up Visa Program is ideal for entrepreneurs with an existing business that is ready for investors. In order to be eligible to apply to the Start-up Visa Program, applicants must have already created their business and secured commitment from a designated Canadian business investment organization or incubator.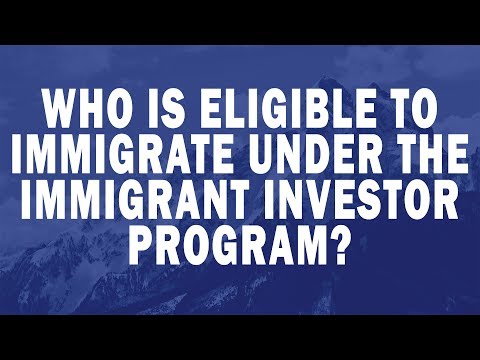 How to qualify for the Start-up Visa
There are four major requirements that entrepreneurial applicants must meet in order to apply for a start-up visa.
1. Have a qualifying business
2. Secure commitment from a Designated Entity
3. Prove ability in English or French
4. Meet IRCC's proof of funds requirement